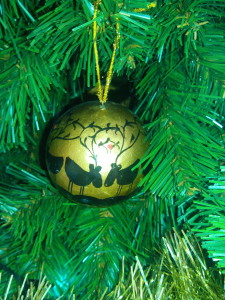 We'd like to wish you all a really lovely Christmas and a happy new year. Here's to some R&R, a bit of crap telly, too much food and some bracing walks. As it's the season of giving and goodwill, we would encourage you to make a donation to OpenSure's charity of the year, Megan Baker House. Instead of sending cards this year, we're making a dotation to MBH and sending Christmas wishes by email and through this blog post.
This year has been all about lining up ducks for us, preparing to launch some new projects next year to complement our core hosting services. We'll tell you more about those when we're ready to whisk off the wraps. We have high hopes that this time next year we'll be talking about our succesful launch of projects X, Y and Z while our hosting services go from strength to strength, we maintain our very high client loyalty levels and we continue to attract new clients looking for top quality UK-based managed services.
We hope next year is as big for you as it promises to be for us. We're always happy to chat, so if you're thinking about expanding your online services, changing how you do something or just wanting to pep things up, please get in touch and we'll be happy to discuss the options. We're not here just to provide platforms – we want to do everything we can to help you squeeze every last drop of what the internet can do for your business. From e-commerce to social media, via security and collaboration services, we can help.
We look forward to chatting further in 2014, but of course in the meantime technical support continues uninterrupted over the holiday period. Please get in touch with any regular admin requests by December 23rd, as emergencies only will be handled over the bank holidays.